Clays Shooting wishes to guarantee a good time in the respect of each one. That is why we invite you to take note of these rules in their entirety and to respect their integrity each time you visit our club. Thank you for your understanding.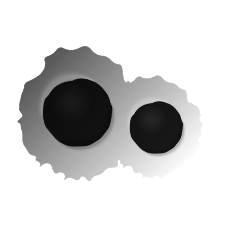 Smoking is strictly forbidden on the compact sporting facilities and in the main building.
It is strictly forbidden to cross the wooden railings.
It is forbidden to touch the ball-trap machines and to climb the watchtowers.
Your pets must be kept on a lead.
Please respect the parking spaces.
It is strictly forbidden to leave children under the age of 14 alone on the stand. You are solely responsible for them.
Any disrespect towards Clays Shooting staff will not be tolerated, in which case you will be asked to leave our premises indefinitely.
It is strictly forbidden to shoot at ducks, hares, rabbits, pheasants, partridges or any other birds on our premises. If you do not respect this rule you will be excluded from the shooting range.
Do not test the shoulder of a closed rifle, even if empty, except on the firing point and only in the normal direction of fire.
Only load the weapon in turn.
Keep the weapon tilted or the breech open while waiting your turn.
Never turn towards the public, whether the weapon is loaded or not.
The shooter may only cock or close his gun when the previous competitor has fired
The shooter may only shoot on his turn and only at a target he has personally ordered. He may therefore not aim or shoot at the targets of other shooters and hinder them.
Only 28g lead cartridges, number 7 to 9, are allowed.
In the event of a malfunction of the weapon or ammunition, the shooter must remain at his post and raise his rifle in the direction of fire without opening it or touching the safety catch.
If shooting is interrupted, tip or open the guns on the firing point and remove the cartridges
Respecting the environment and places
Collect your cartridges and boxes.
No alcohol is allowed on the shooting range.
Shotguns are strictly forbidden
Les fusils semi-automatiques sont strictement interdits sauf pendant les compétitions FFBT
Goggles and hearing protection required
If you lend your card, you must always return it to the club.